Endowed
Endowed Chapter Five Release
---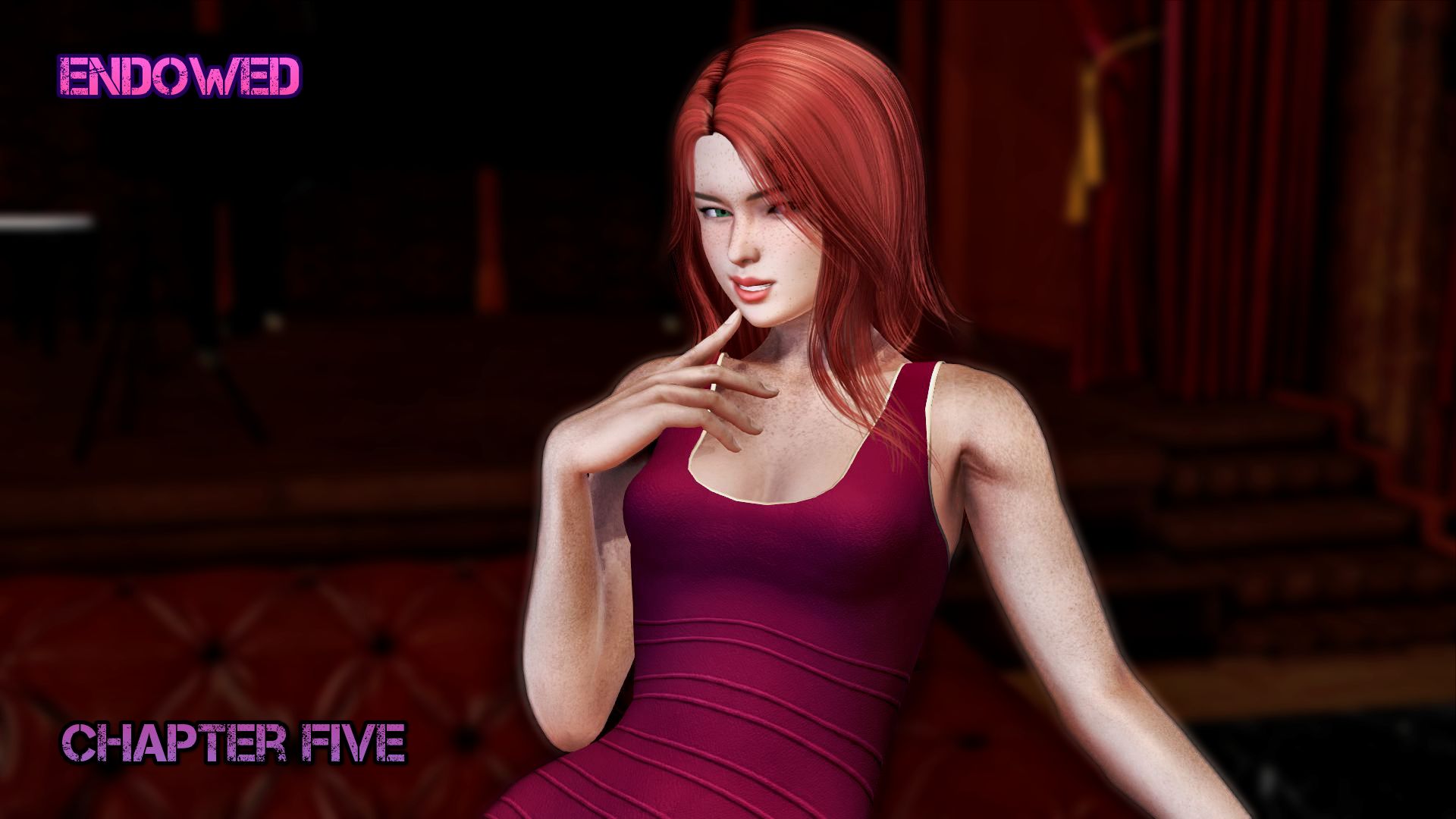 Chapter Five is here at last!
There are still a few things I need to do for finetuning, but this update is ready to play! Hope you guys enjoy it.
Heads up for Android players -
Because I transferred to a new computer, I was forced to update Ren'Py. This unfortunately means Android players will have to restart the game, as saves from previous versions will not transfer.
Changelog:
-Added over 5,500 lines of dialogue and code, increasing the length of the game by over 50%
-Added 600 renders and 27 animations
-Continues storyline from when the gangsters are introduced
-Finishes Chapter 5
-Gives teaser for Chapter 6
-Introduces three new love interests
-Added animations to indicate when the girls are impregnated (currently available in the previous update, the Going Home ending)
-Changed the look of the popups, they now indicate choices outlined in the walkthrough. This is something I'll continue working on, as I feel they're somewhat overused and distracting. I'll get more of your input with this in the future.
-Added the ability to adjust the transparency of the dialogue box in the settings
-Moved around the dates from Chapter 3. Before, you could go out to dinner with Kat, meet up with Raya and end up the night with Gabi all on the same day. This was done to give thirty-six hours for Gabriela to discover her growth, but it made the chapter 3 crowded compared to 4 and felt off with the pacing.
Now, the date with Raya and meeting up with Gabi takes place in Chapter 4, with the meeting with the lawyer swapped and moved to Chapter 3. It only gives Gabriela 12 hours to grow enough to notice, but gives the chapters better balance.
-Updated walkthrough to give a different indication for recommended path vs. character points.
There are some quality of life issues I'm working to fix, such as adding audio and fixing a few things, but for the most part this version is ready to go. I'll add another post about what else I'm working on to show the differences. A lot of it has to do with the lack of in game walkthrough and how to show it while still keeping that optional. In addition, there are still three scenes I need to finish up.
Next up I plan to get back to working on Hypnosis, but I intend to come out with smaller, faster updates so I can put out updates more often.
Files
Endowed Chapters 1-5 v0.3.8 PC
647 MB
97 days ago
Endowed Chapters 1-5 v0.3.8 Mac
612 MB
97 days ago
Endowed Chapters 1-5 v0.3.8 Android
631 MB
97 days ago